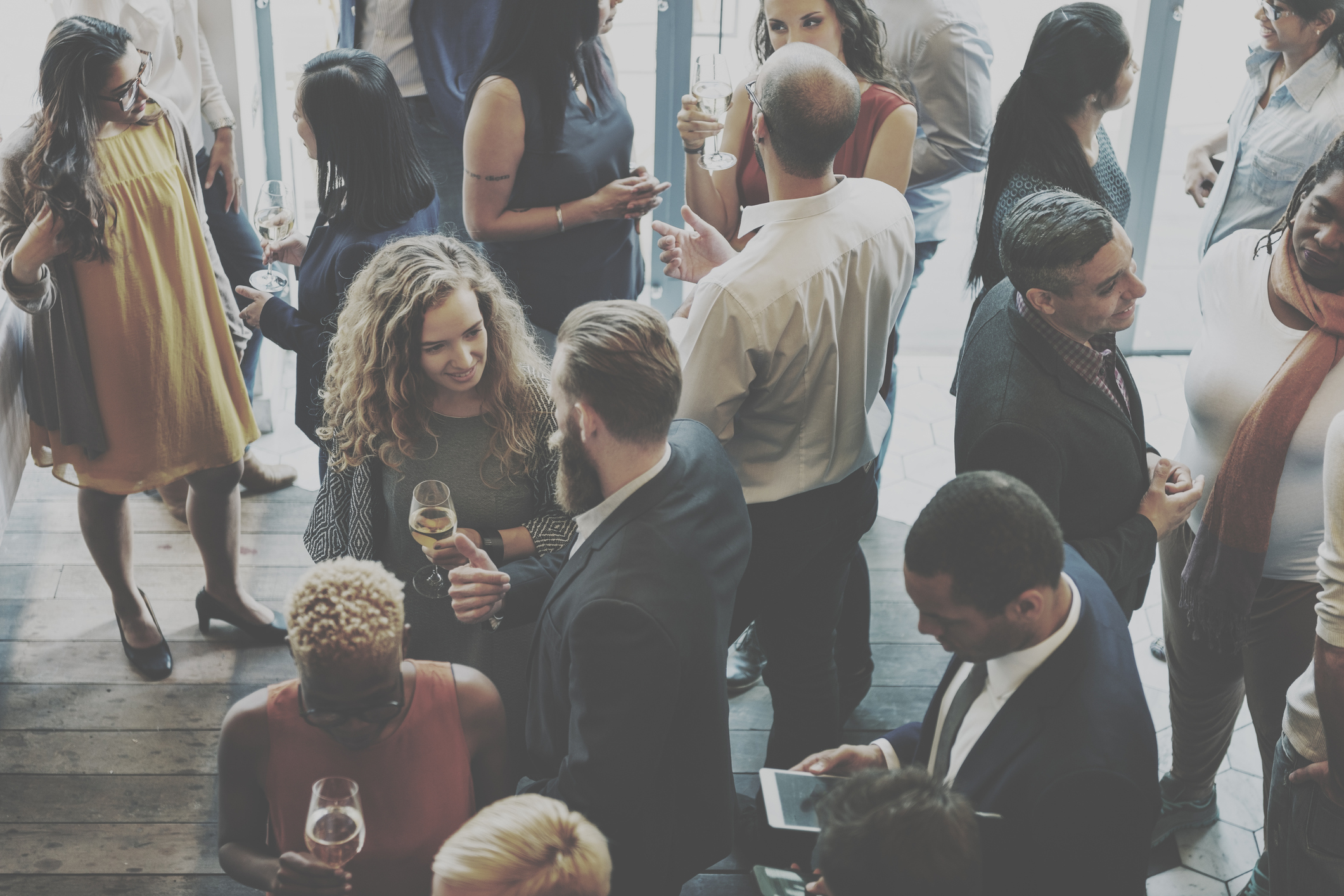 7:30-8:30
Breakfast
Sponsored by KPMG
8:30-8:40
Opening remarks
Alistair Croll
8:40-9:20
Why Managing Machines Is Harder Than You Think
Pete Skomoroch
Companies that understand how to apply machine intelligence will scale and win their respective markets over the next decade. That said, delivering on this promise is much harder than most executives realize. Without large amounts of labeled training data, solving most AI problems is not possible. The talent and leadership to bridge the worlds of product design, machine learning research, and user experience are scarce. Many organizations will tackle the wrong problems and fail to ship successful AI products that matter to their customers. This talk describes how you can navigate these challenges and build a business where every product interaction benefits from your investment in machine intelligence.
9:20-10:00
Business Models, Scale, and Change: Why We Can't See The World We Want To Be
Jen Van Der Meer
"Don't ask about the business model," are the rules for NY Tech Meetup from the start, when it was just a circle of chairs of developers and designers sharing their latest prototypes. Why? Because we believe that thinking about money distorts creativity. So we build first, monetize later. And we wind up with powerful owners of companies with 90% marketshare who don't really want to think about the business model, nor the consequences that emerge. In this talk, Jen van der Meer, will take you on a business model adventure, so that we can start seeing models, everywhere, and re-envisioning the world we want to be.
10:00-10:30
Break
Sponsored by Bedford Group
10:30-11:10
The Big Things about Big Things
Chris Amen-Kroeger
For two decades, Chris Amen-Kroeger has built some of the technology industry's biggest, fastest platforms. From early days at Spinner and AOL, through Salesforce's meteoric ascent, to heading up product and engineering at Adtech pioneer Brightroll, to running ad engineering at Pinterest and Twitter, Chris has built and led the technical teams behind systems that simply cannot fail at peak. In this unprecedented glimpse into technology-at-scale, Chris looks at the issues companies face when trying to manage rapid growth and deploy unproven technologies.
11:10-11:50
AI in The Enterprise
Susan Etlinger
AI may be 70 years old, but it's still embryonic from a maturity standpoint. Startups, enterprise, government and academia have been racing to research, engineer, implement and operationalize AI across multiple industries and with mixed results. In this talk, industry analyst Susan Etlinger will share some of the worst [and emerging best] practices in AI development, and suggest a few green fields for consideration.
11:50-12:30
Innovating In The Age Of Disruption
David Ricketts
Why do market leaders fail? How is it that some products seem to come from now where and change the entire market? How do you find and develop disruptive innovation? How can you make sure one doesn't disrupt you? Based on Dr. Ricketts' research at Harvard University, this talk uses examples from technology and our everyday lives to help audiences understand and develop disruptive innovations. This talk will explore how disruptive innovations come about, how you can be the one to create them, and how to make sure one doesn't disrupt you and your organization.
12:30-13:30
Lunch
Sponsored by Norton Rose Fullbright
13:30-14:00
Debate: Scale is a tech problem (Y/N)
Alistair Croll
Growth is hard. But is the challenge a technological one, or do problems come from somewhere else? In this two-on-two Oxford-style debate, teams of scale-stage veterans argue for both sides, hoping to win over the audience.
14:00-14:35
AI Mythmaking and AI Adoption
Friederike Schüür
The invention and adoption of new technologies such as AI does not happen in a vacuum, there is a social dimension. Today's game-playing AI agents popularize the spectacular capabilities of AI while machine learning luminary Andrew Ng, amongst others, encourages us to think of AI as "the new electricity", an open-horizon model. The way we present, think, and talk about new technologies guides their adoption. I discuss the consequences of AI discourse, revisiting the invention and adoption of electricity, and the value and danger of AI myth making, on AI adoption.
14:35-15:10
Multidimensional Scaling
Paul Mockapetris
While it's tempting to think of scaling along a single axis, for example Moore's Law as just being about semiconductor line width, the reality is that real systems typically have multiple dimensions of scalability. Success is determined by being able to recognize the important dimensions and scale the right dimension at the right time in the right sequence. The Domain Name System (DNS) is the largest distributed database in the world. We'll discuss how multidimensional scaling applied to DNS in the past, and what it means for the future. We'll also discuss some other systems to argue the principle is pretty universal.
15:10-15:30
Break
Sponsored by Bedford Group
15:30-16:05
The Neuroscience of Change
Supriya Syal
How do humans react to change? How we might help people react better? Dulcimer Labs' Dr. Supriya Syal looks at the neuroscience and behavioural science underlying our responses to change, and provide suggestions for strategies and interventions that might help people accept new ideas or build new habits.
16:05-16:20
Forecasting Uncertainty: Interpolating and Extrapolating Revenues at Airbnb
Theresa Johnson
Airbnb's revenue forecasting platform produces the company's most critical business metrics—including nights booked, signups, and listings—on which the CEO, executive team, and board rely. The platform leverages machine learning, Bayesian inference, TensorFlow, Hadoop, and web technology. Forecasting uses statistical models to understand underlying business patterns, and then combines these with domain knowledge to produce extrapolations about the future. Theresa Johnson looks at how this combination of computer and human can produce accurate, reasonable forecasts. She'll also explain how democratizing these tools means that users can interactively adjust metrics, and see recomputed forecasts and the impact of changes on results.
16:20-16:40
What's Hardest About Scale?
Panel
Scaling a company successfully is like upgrading a skateboard to a racecar—across many iterations—while staying on the road. In this quick interview format, Georgian Partner's Steve Leightell kicks off a series of conversations with execs from AirBnB, Twittter, and Uber about what's hardest to handle in times of rapid growth and technology adoption.
16:40-17:10
Scaling All The Way
Shanti Atkins interview with Sean Silcoff
How do you take a company with a negative valuation, and find a Billion-dollar exit? And what are the hard problems you'll face along that journey? Entrepreneur Shanti Atkins knows this firsthand. In 2004, she took the helm of Navex Global (then ELT.) Ten years later, the company was valued at over half a billion dollars, and the world leader in governance and risk management, delivering compliance solutions to over 13,000 clients and creating a global community. She brought the company to a successful exit of over $1B in 2018. With her unique perspective on both scaling businesses, and dealing with complex issues around trust and governance, she's uniquely equipped to put the day's learnings in context.
17:10-17:15
Closing Remarks
Alistair Croll and Ben Wilde
17:15-19:00
Networking and Reception
Sponsored by Silicon Valley Bank